INFORMATION
ニュース
2022.11.10

Winner: Architizer 2022 A+Products Award | Fabric&Textiles

We are very honored to win 2022 Architizer A+Products Award in Fabric &Textiles category.
We deeply appreciate every client and partner around the world who has worked and collaborated with us.

Winners Gallery : https://winners.architizer.com/2022/Products/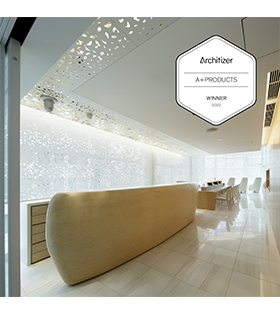 2022.9.27

We're an A+Product Awards finalist

Excited to be a finalist in this year's @Architizer A+Product Awards!
You can help us become a winner!
Vote for our Laser Cut Fabric Screen in the Fabric & Textile category here by 7th October.
"#ArchitizerProductAwards"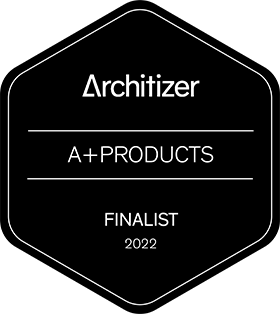 2022.6.22

CASE STUDY Upsate

New works, "United Overseas Bank | Parkway Parade, Singapore" and "Brillia Tower Ariake" have been just added.

More
2022.1.31

CASE STUDY Upsate

A new work, SunLive Kokura, has been just added.

More
2021.11.24

CASE STUDY Upsate

A new work, S PERIA HOTEL FUKUOKA NAKASU, has been just added.

More
2020.11.20

All the CUT Screen is now coated with "nanozone SOLUTION" for anti-virus and anti-bacterial.

"nanozone SOLUTION" is the world most advanced photo-catalysis technology.

More
2020.11.20

CUT Screen Print Service

Sublimation transfer print is now available on CUT Screen.

More
2020.11.20

Price List Updated
2020.9.20

Standard Pattern Archive has been updated
2020.9.20

Fabric Line-up has been updated

- New finish options in "Gemini" series
- "Riri" , the most transparent fabric has just been added.
- New color variations of "Earnest" Series

More
2020.9.20

Sample Book Catalogue has been updated and is now available for download
2020.9.20

CUT Screen Price List has been updated and is now available for download
2020.9.20

the Works have been updated
2017.8.22

Announcing CUT Standard Divider Series

We are pleased to announce the introduction of the CUT Standard Divider Series of products, which consist of six new original cutting patterns designed from our accumulated experience of projects and creations.
The CUT Standard Divider Series makes full use of the unique characteristics of our own produced fabric, and is aimed at providing new value and convenience for soft and flexible partitioning solutions within a range of diverse spaces.

More
2016.10.28

WORKS UPDATE
CUT Screen for Chandeliers
Along with various applications of CUT Screens such as window and wall decoration, room dividers and sliding partitions,
another emerging application is its use in lighting fixtures.
CUT Screens are extremely flexible for customization, and together with the characteristics of fabric texture, light weight and transparency,
and the use of different light sources, the designer can achieve some very creative results.

Piso 40 (Montevideo, Uruguay)
Located on 40/F of the World Trade Centre in Montevideo, Uruguay, Piso 40 is one of the newest and most exclusive business clubs in the city.
For the 26 pendant lights suspended above the lounge and dining areas,
the designer chose to use CUT Screen panels cut with an angled geometric pattern influenced from one of the clubs key brands and sponsor, Johnnie Walker.
Link
Tokyu Plaza Ginza (Tokyo, Japan)
STUDIO SAWADA DESIGN designed the "Statue of Light / LANTERN" not only as a light fixture but also as a symbolic art piece for the recently opened KIRIKO LOUNGE at Tokyu Plaza, Ginza.
CUT Japan's newly developed ACCORD/Silver backed fabric was exactly what the designer was looking for,
not only for its aesthetic appeal but also to keep the weight as low as possible.
The laser cutting for each of the 2,500 ribbons was carefully designed and calculated to fit onto the chandeliers frames with perfect precision.
Link
2016.07.08

CUT Direction WEB SITE RENEWAL

CUT Direction WEB SITE RENEWAL.
---
target="_blank">fb