NEWFabric Line-up
ラインナップ
NEWFabric Line-up & Color Variation
Our line-up of fabrics are carefully chosen in terms of colours, tension, stiffness & softness, transparency, texture and cost, to give our clients the best solution for their projects.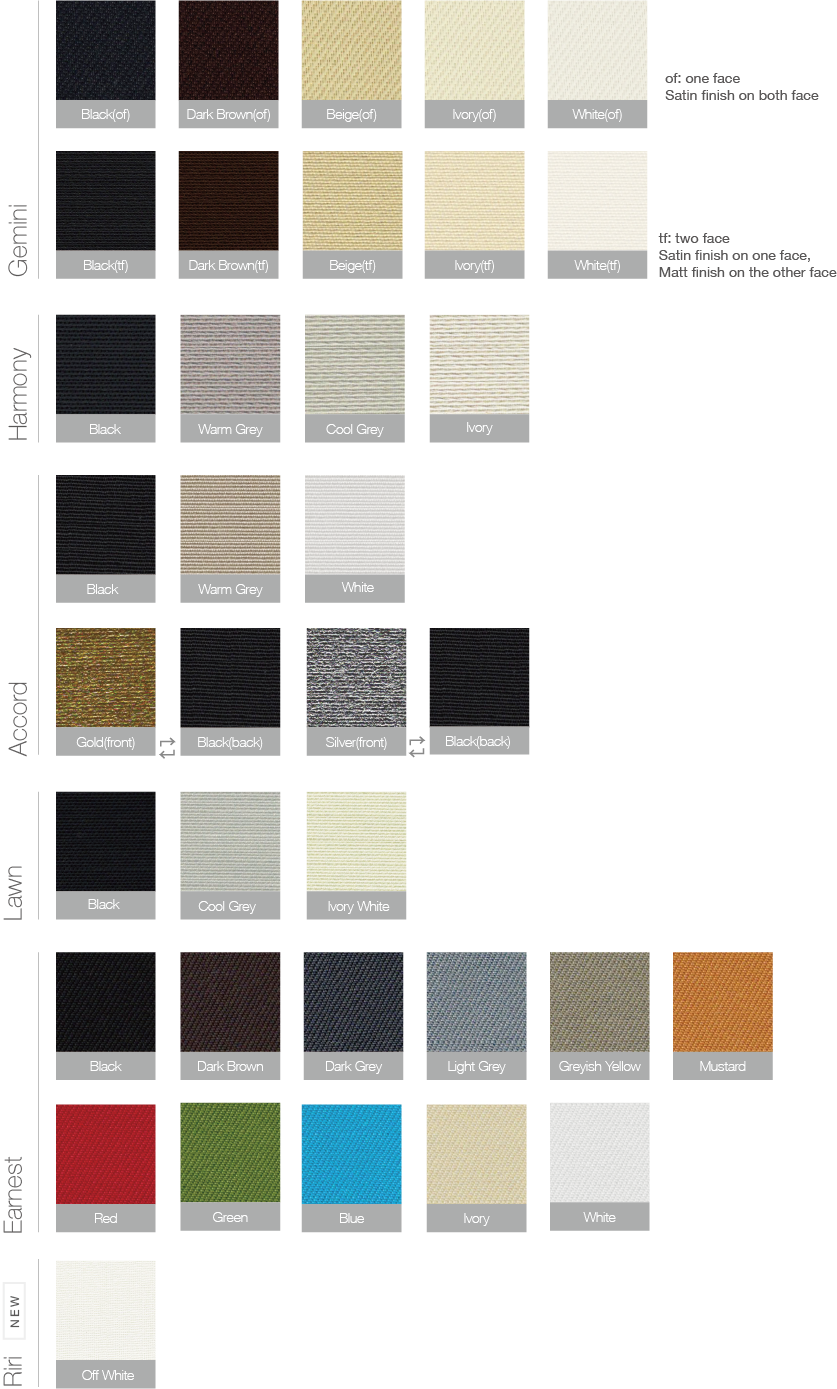 Fire Retardant
- All fabrics are Japan Fire Retardant certified.
- Class1/A with FSI(Flame Spread Index) and SDI(Smoke Development Index) in ATSM E-84 Testing.
Characteristic Of Fabric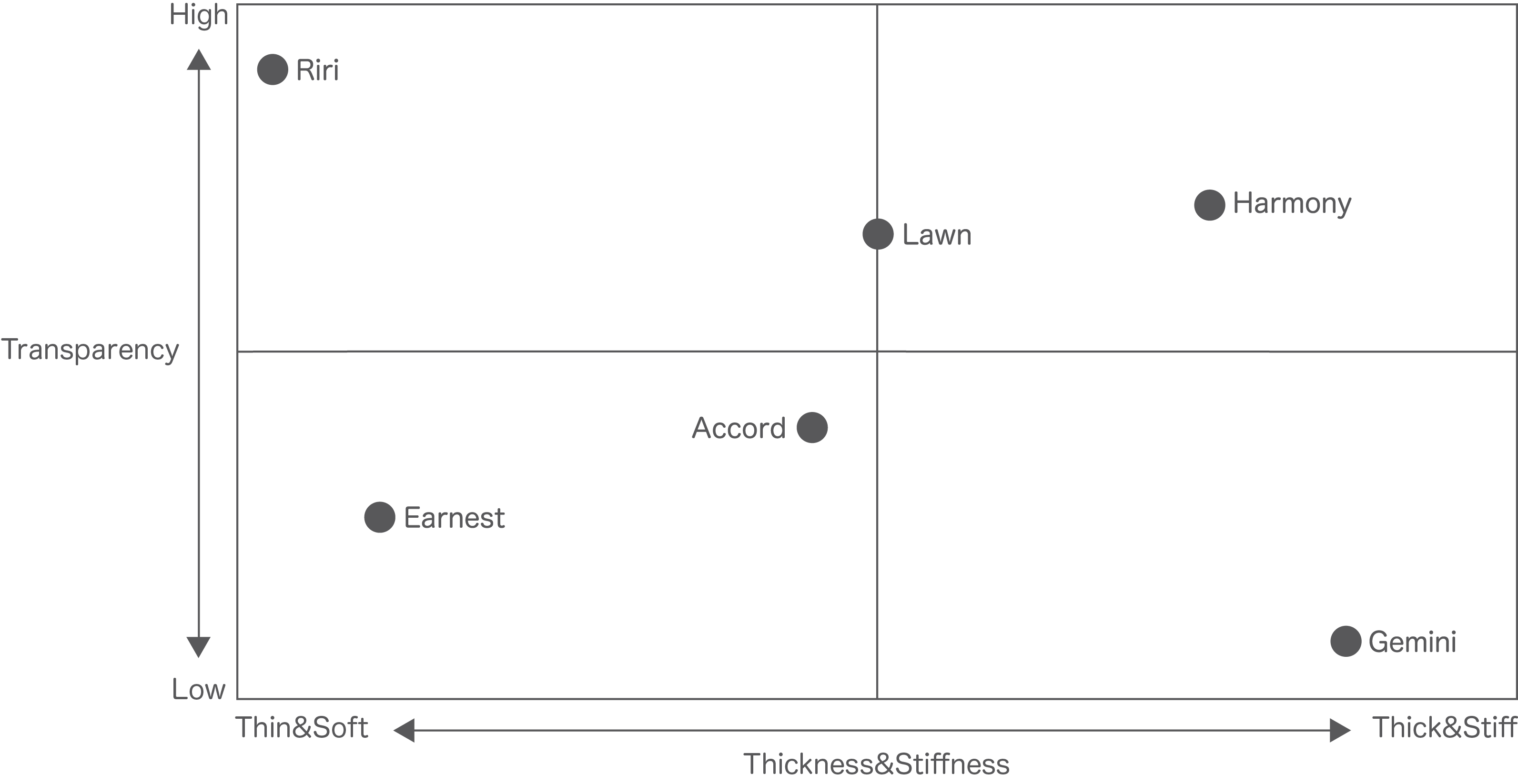 Specification is available to download.
Download
NEWSample Book Catalogue Download
Download
---
---